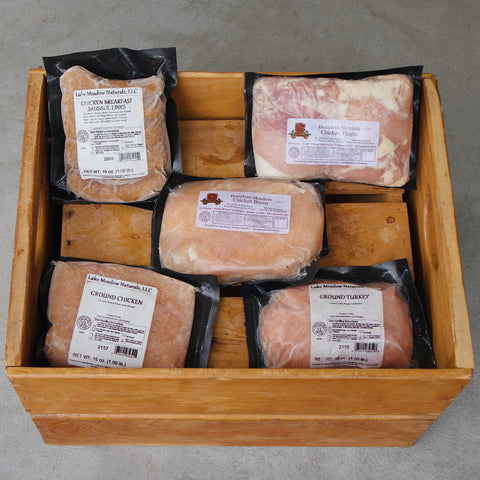 Lake Meadow Naturals
Free Range Poultry Box (Local)
$56.99
$62.95
you save $5.96
Locally raised free range poultry from Lake Meadow Naturals. 
Approximately 5-7lbs of the following cuts:
Boneless Chicken Breasts - 1.25-1.5lb approx.
Ground Chicken - 1lb
Ground Turkey - 1lb
Boneless Chicken Thighs - 1.4-2lb approx.
Chicken Leg Quarters - 2 pack
These items will appear itemized on your final receipt.